Cooperation


Welcome, friends!
Cooperation with «Welcome-mobi» - is a positive impression of a pleasant experience. First of all, your views and recommendations are very important for us.
We are the direct suppliers of spare parts for mobile phones in the Ukraine, so we can always answer all questions relating to the supply, quality and availability. Also, thanks to this, we have one of the most loyal pricing policy in Ukraine. You don't need to overpay for the goods to intermediaries. Several thousand customers have already seen it!
For all the issues of cooperation, please call (044) 221-62-60, please contact our managers or write to welcome@welcome-mobi.com.ua mailbox.
We are friends with the clients! We are interested in you and your suggestions!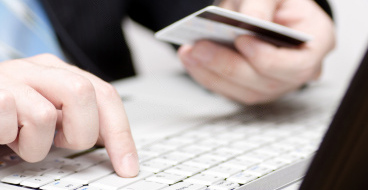 Working conditions:
Friends! Working with us is very easy!
1. To make a reservation you need to go through a quick registration process (upper right corner)
2. When registering, specify the most complete information about the delivery, addressee, payment, etc.
3. Now you are ready to shop. Put in cart goods, which you are interested for. Click "Continue shopping" if there are several goods. When complete the purchase, click the "Checkout". Check your specified contact details. If you have questions / suggestions, list them in the order comments. Choose the most convenient for you shipping and payment methods for the order, click "Checkout". Purchase accomplished! Our manager will contact you for further details of your order.
4. In your personal account, you can see the history of orders and their personal data, which can be changed. Enjoy your shopping! You can also download our price list and fill it in the column "order", and then send e-mails with attachments to info@welcome-mobi.com.ua and provide contact information, shipping address and details for invoicing.
If you want to get price list with wholesale prices, you need to register on the page "For wholesalers» http://welcome-mobi.com.ua/optovym-pokupateliam. Or, send a request to e-mail or info@welcome-mobi.com.ua sales@welcome-mobi.com.ua with your contact details. The registration procedure is completed, expect a call from the department of wholesale sales. After clarification of all questions with the manager, your price wholesale buyer will be attached to the site.
Report, when there will be